MARKETING AUTOMATION & GAMIFICATION
Your business streamlined in the palm of your hand.
From first contact to building your network, OutReach gives you everything you need to prospect like a pro and find the fortune in the followup. Detailed reporting, mobile funnel marketing, contact management and more.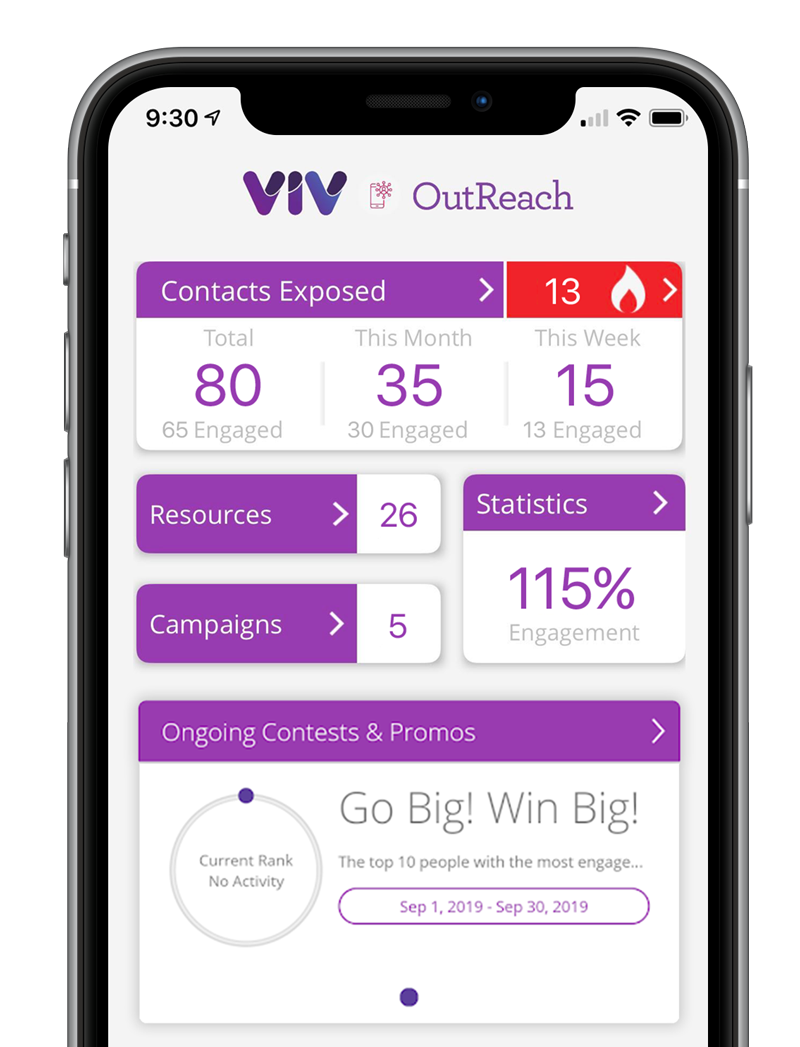 Your most powerful business partner is your phone.
OutReach simplifies and streamlines your business so you can do everything you need from your phone. Viv has partnered with Rapid Funnel to bring you the most powerful marketing automation and gamification platform on the market. Our customized app will increase engagement in your business by putting the power to prospect efficiently and effectively in the palm of your hand.
How does
it work?
Help more customers save and help more business partners join you to save and earn with this powerful app.
Everything is on your phone
One app with everything you need. Enter contact information, share resources and see who's engaging. You'll get follow-up reminders and craft perfect messages for every step. 
Personalized, customizable messaging
You'll have suggested messaging that you can tweak and tailor as needed for every prospect. Set up automatic messages so you never miss the perfectly timed follow-up. 
Viv resources at your fingertips
Stop searching your email or Facebook group for the perfect video or flier. Every Viv resource is right in the app, so you can text, email or share via social media.
Advanced analytics to see what's working
Check out open rates, click rates and other stats about the resources you share and emails you send. Growing and building your business has never been easier for you and your entire team!
NOT QUITE READY FOR COMMITMENT? THAT'S OKAY.
Get product updates, promotions, stories of changing lives, and lots more!